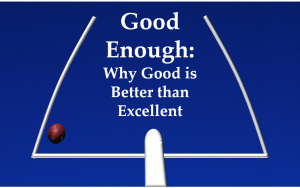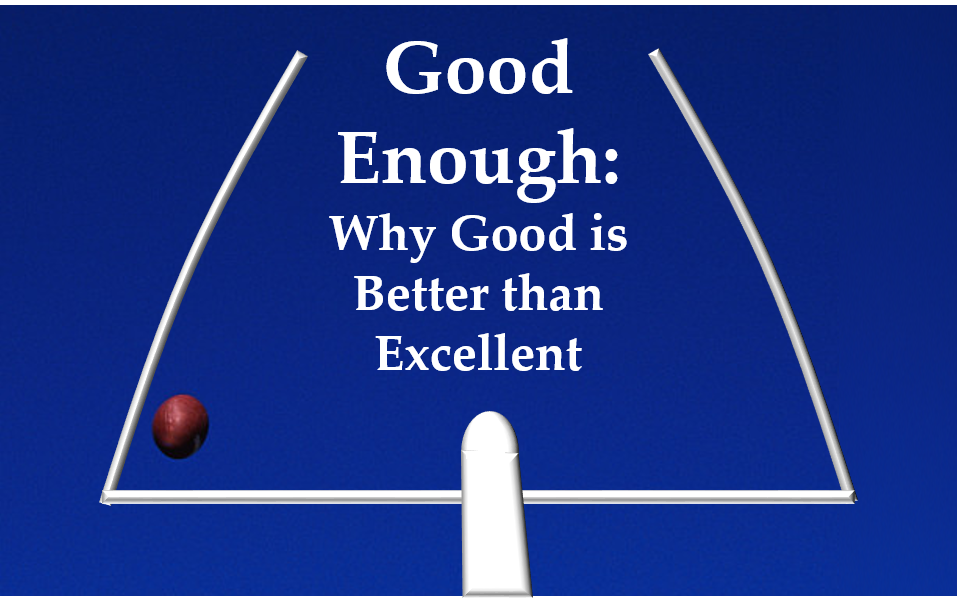 "Good Enough" is the story about why we can't often predict what will cause excellence and what we do about it.
The book is a mix of data and storytelling. It explains why you should spend both your business and personal lives focused on being good and forget about trying to be excellence.
It tells the story of how recruiting at McKinsey, kickers in the NFL, teaching, parenting, automotive safety, medicine, venture capital, music production, investing, weight loss and even science itself all follow the same rules. There are clear steps that will get you "good enough" and which point you are subject to random factors outside your control. But if you do enough of the good enough things you can practically guarantee success. And that's a far better choice than chasing after "excellence".
The book reveals the mysterious phenomenon called "The Invisible Kink". It digs into telepathy (really). It jumps between analytical data to real world examples  – including examples from my own career as a practitioner – to prove that this philosophy actually works.
The first draft of the first chapter is complete and you can get it by signing up with your email below (I will also share new updates from the book from time to time but never more than once a week).

When you are ready you can even pre-order the book from the link on the right hand side of the page.
Enjoy!